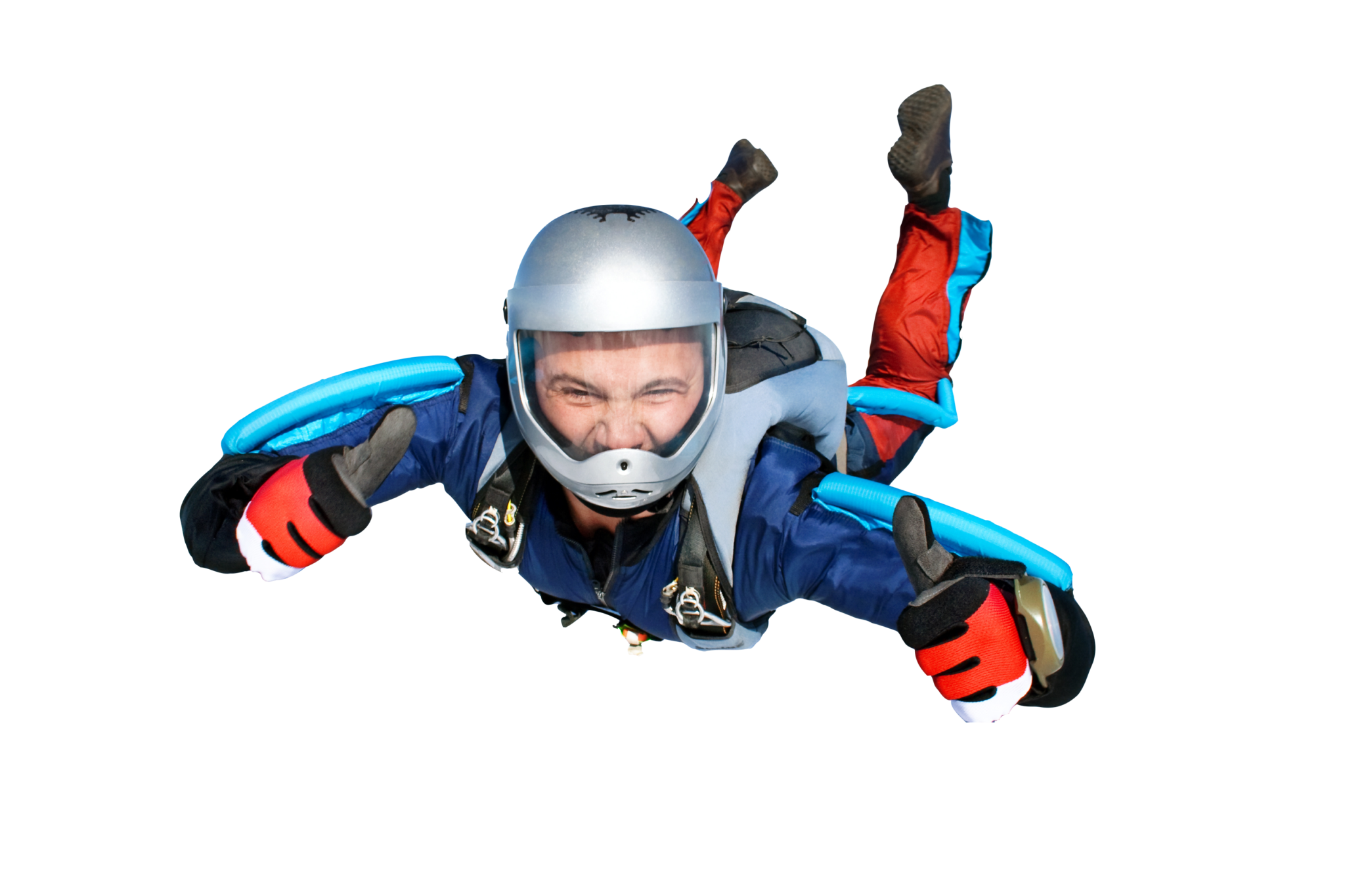 Tandem jumps do not require any medical examinations. There is only a short training before the jump. The jump can also be purchased as a gift for another person (Voucher with a dedication)
We jump from An-2 Tabaluga and Tyrion planes and a height of approx. 3500 meters. This allows for a few-minute flight on an open parachute.
The tandem jump is fully filmed from the moment of training, through loading into the plane and activities on board, to the jump and landing. After processing and editing, the footage is delivered with cropped photos in electronic form to an e-mail. Additionally, the passenger receives a tandem jump certificate.
We perform tandem jumps at the airport of the Krakow Aero Club in Pobiednik Wielki near Kraków and in Łososina Dolna near Nowy Sącz.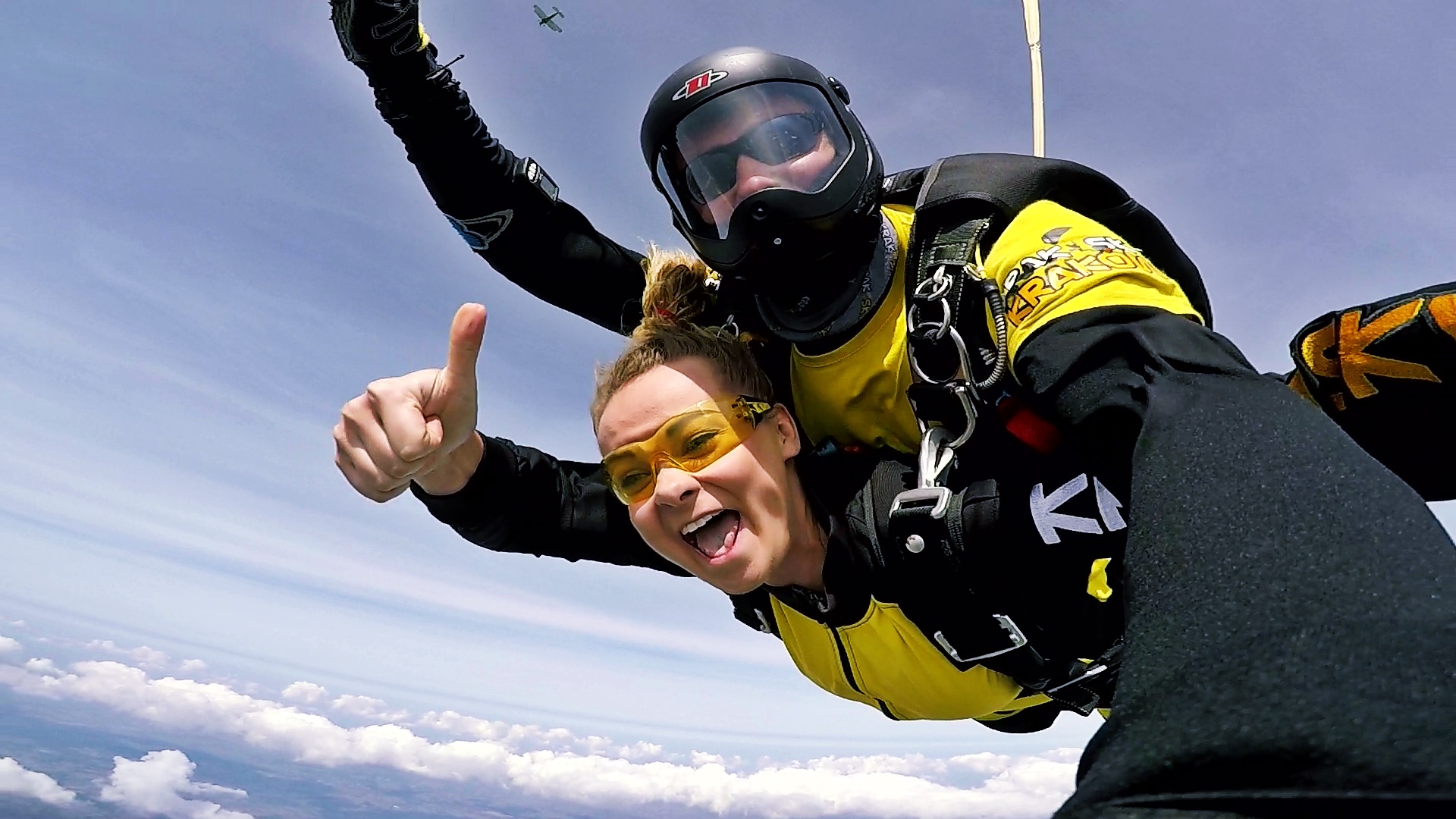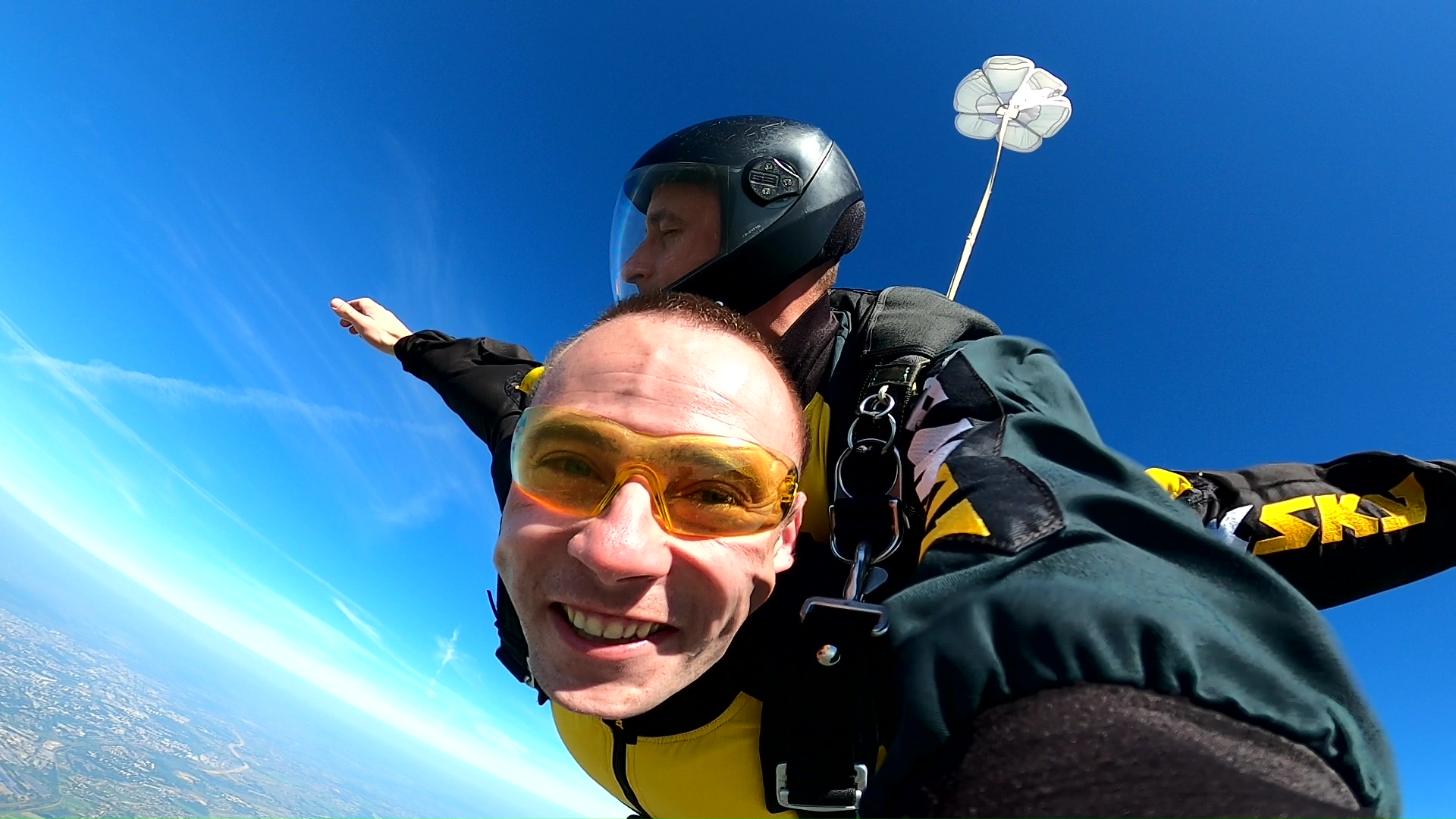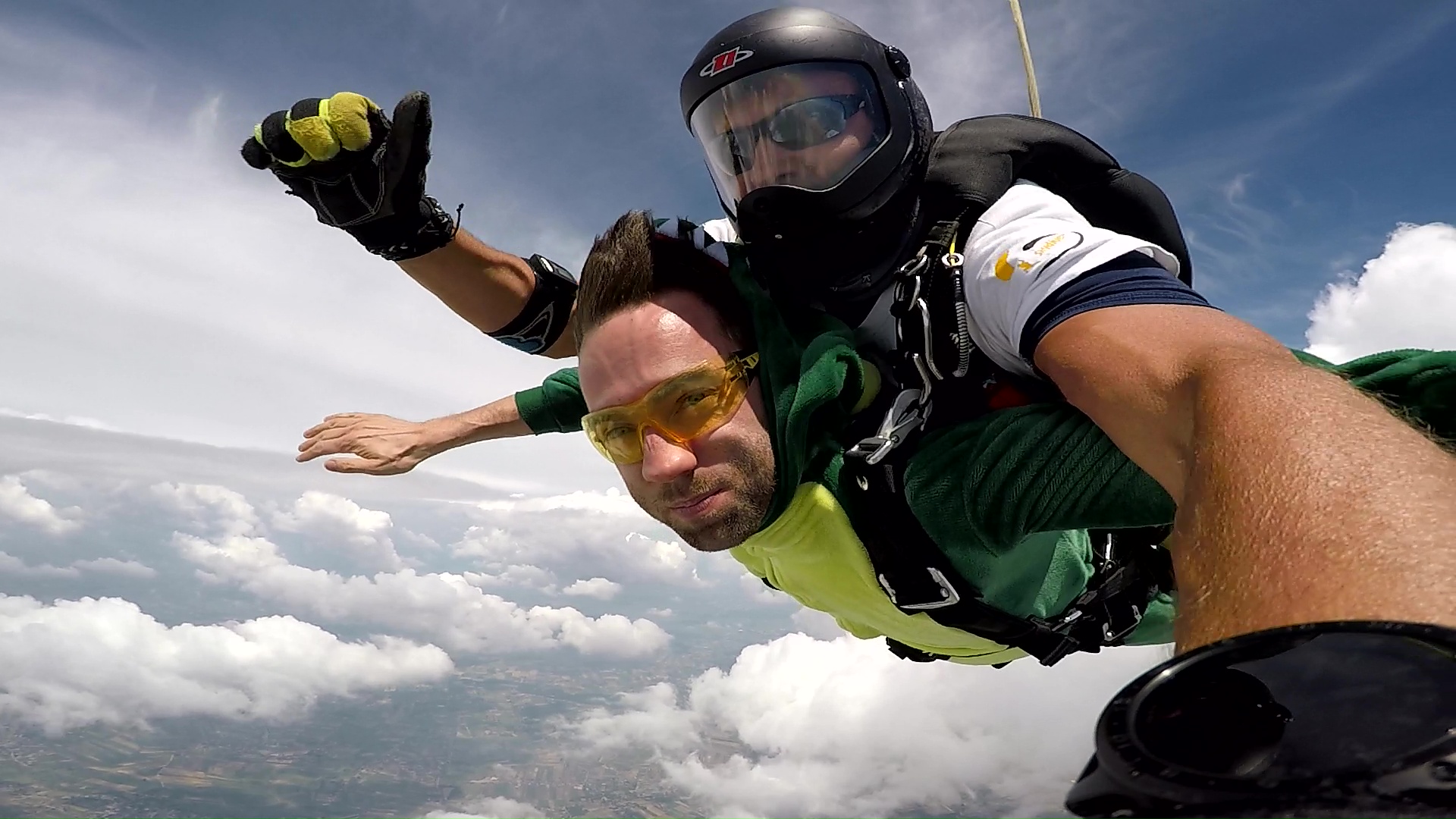 Kurs skoków na linę (Static line)
Jumping 'onto the rope' is a method used, for example, during many amphibious operations known from history. During the course, the exit from the plane takes place in a height of 1200-1500 meters. The parachute opens immediately with the rope attached to the plane. The first stage of static line training consists of three jumps.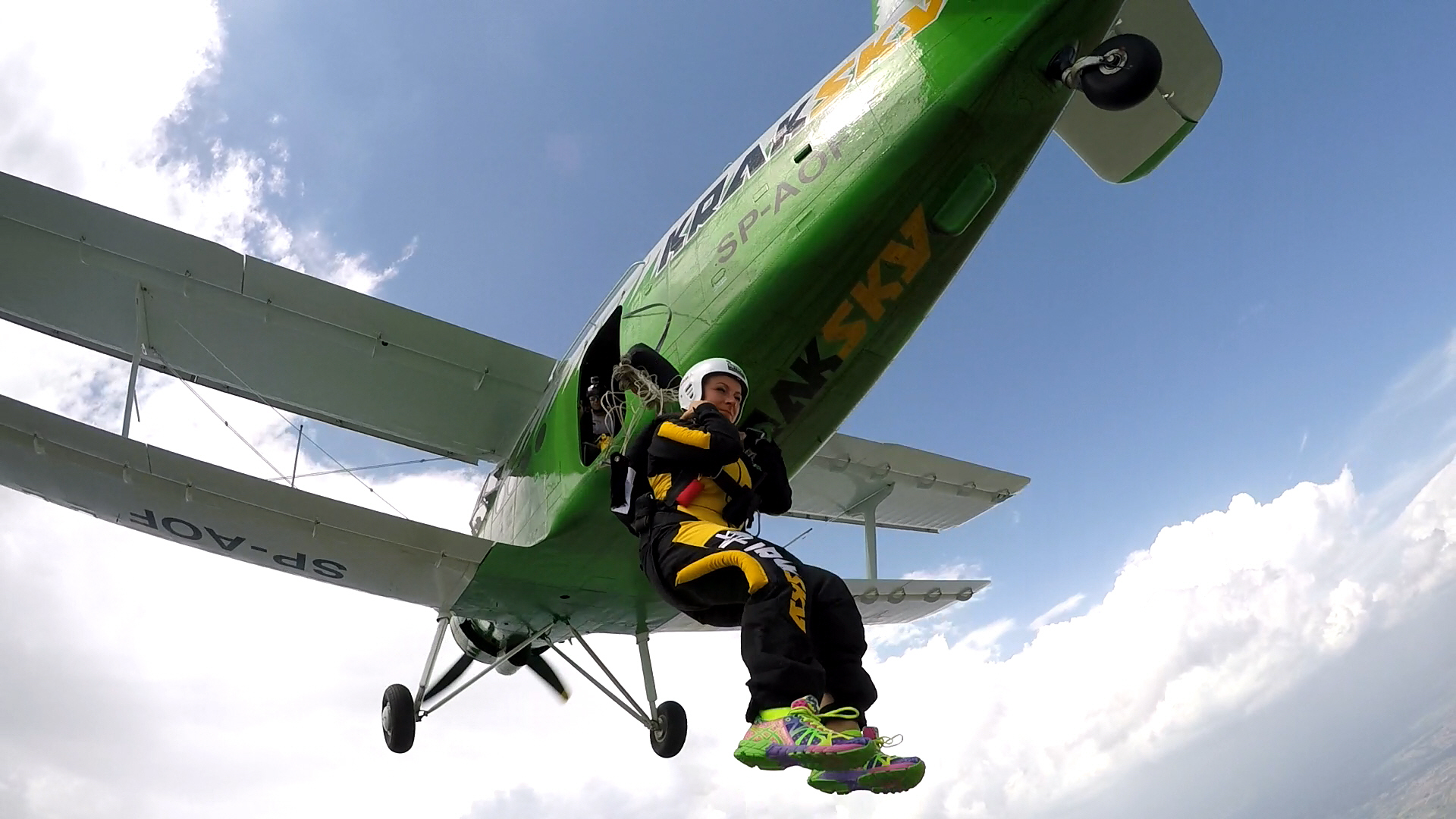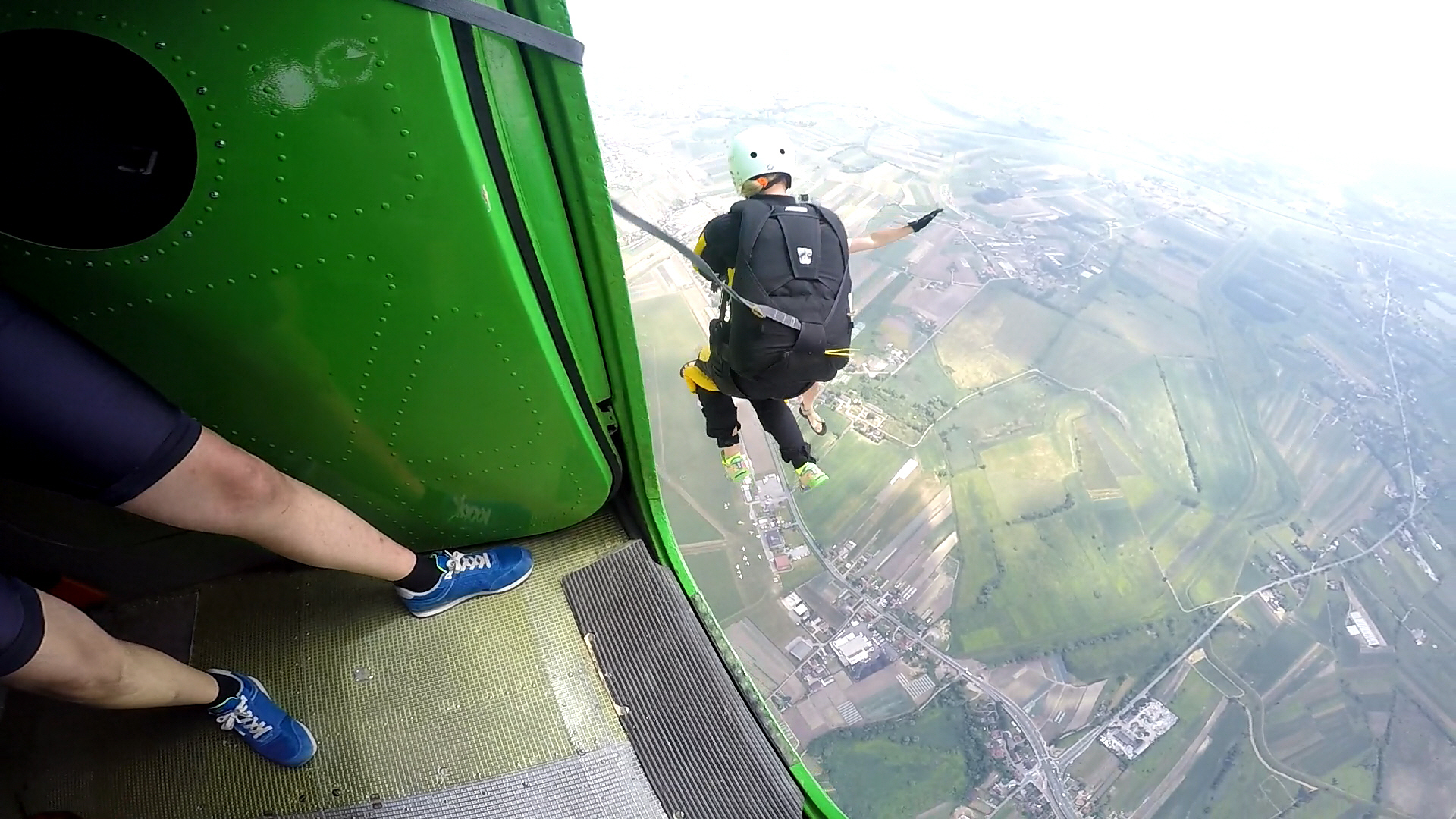 AFF ( Accelerated Free Fall ) course
Accelerated freefall (AFF) – a jump from 4,000 m with delayed opening of the parachute. Several dozen seconds of free fall and a few minutes of descent with an open parachute. The most popular
form of practicing parachuting at both amateur and competitive levels. Also used by special forces.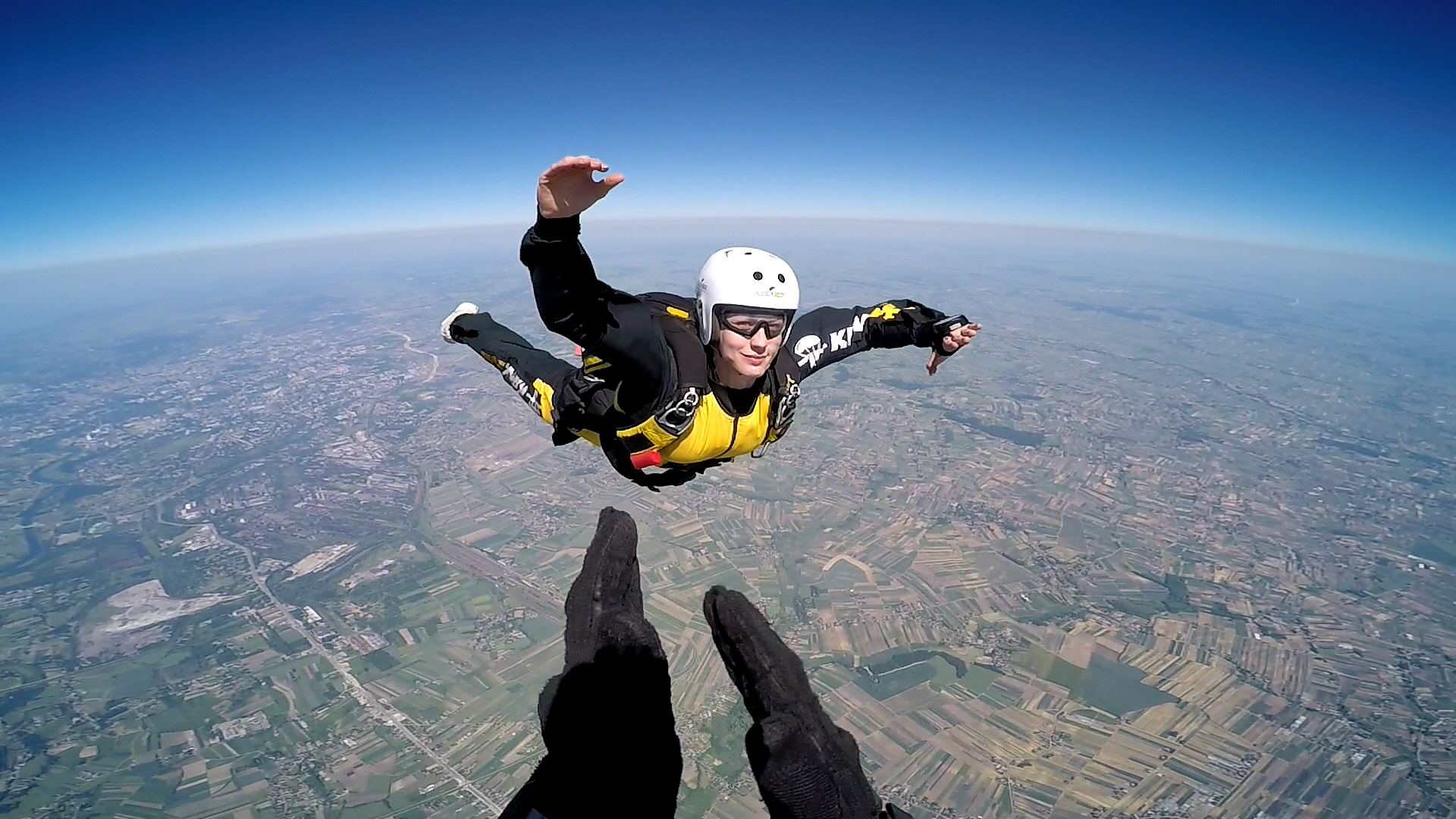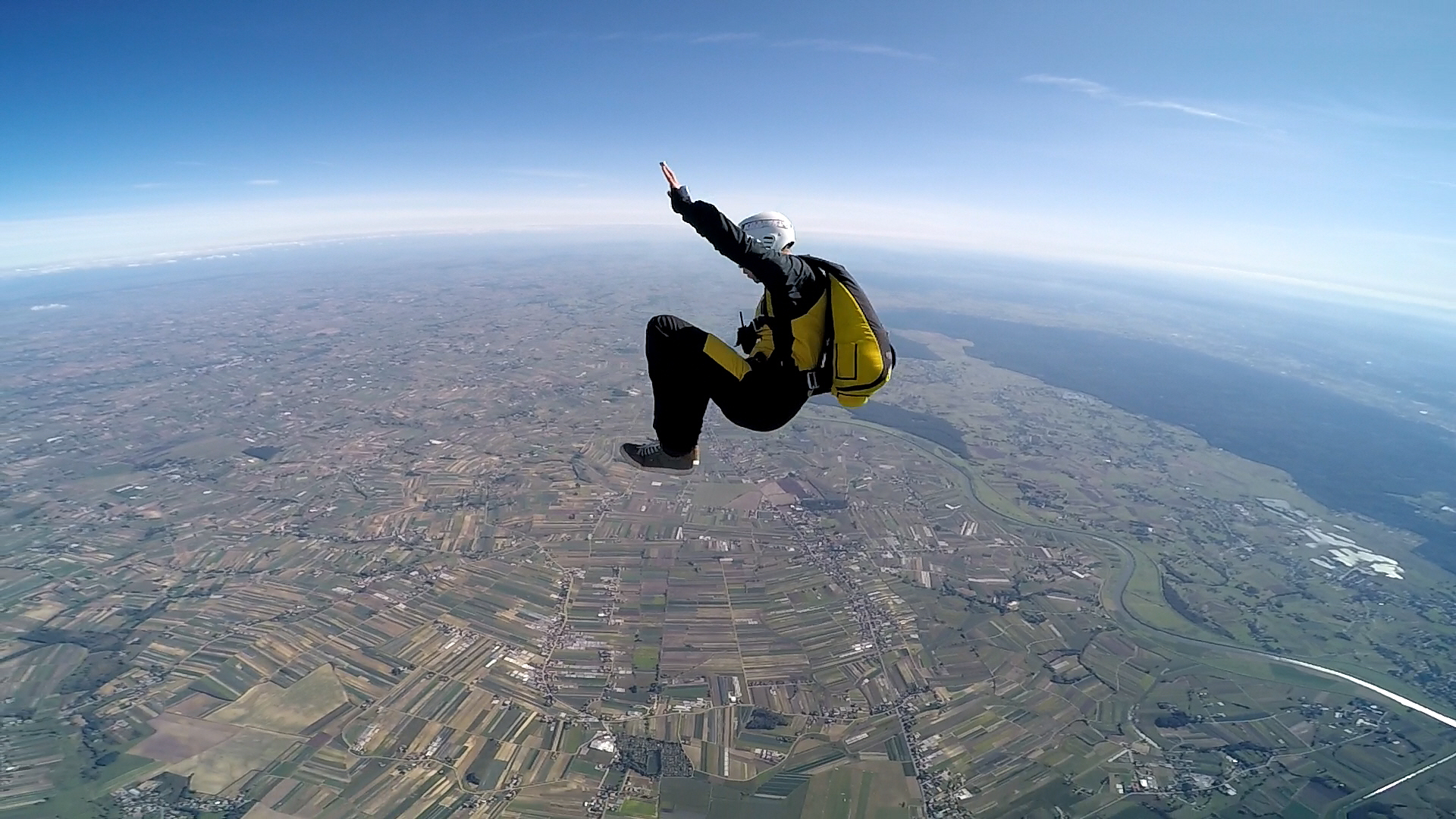 Want to give a tandem jump to a loved one as a gift? No problem! Check out our offer and let's prepare an unusual gift for a chosen person together. Choose one of the available options, select for whom the voucher should be and write your dedicated message!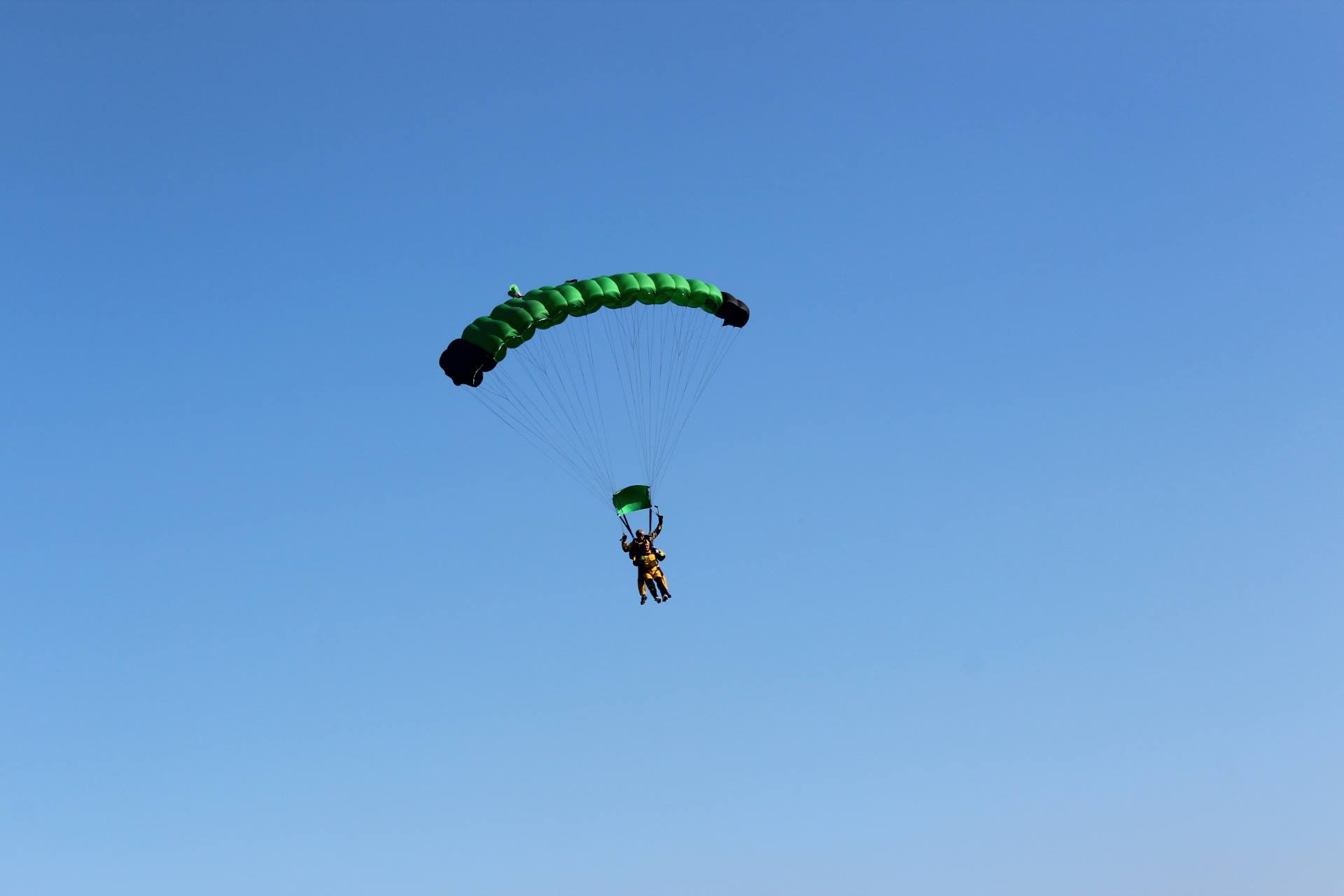 We are able to jump and land almost anywhere (within current regulations and after checking the area in advance). During the show we can perform jumps with advertising banners, flags, etc. If the area intended for landing provides a safe touchdown for the parachute tandem, we can perform a jump with a passenger indicated by the ordering party – e.g. a star of the event or a VIP. The passenger does not have to have any qualifications or medical certificates.
During the jumps we perform acrobatic elements on parachute canopies, jumps with smoke candles, etc.