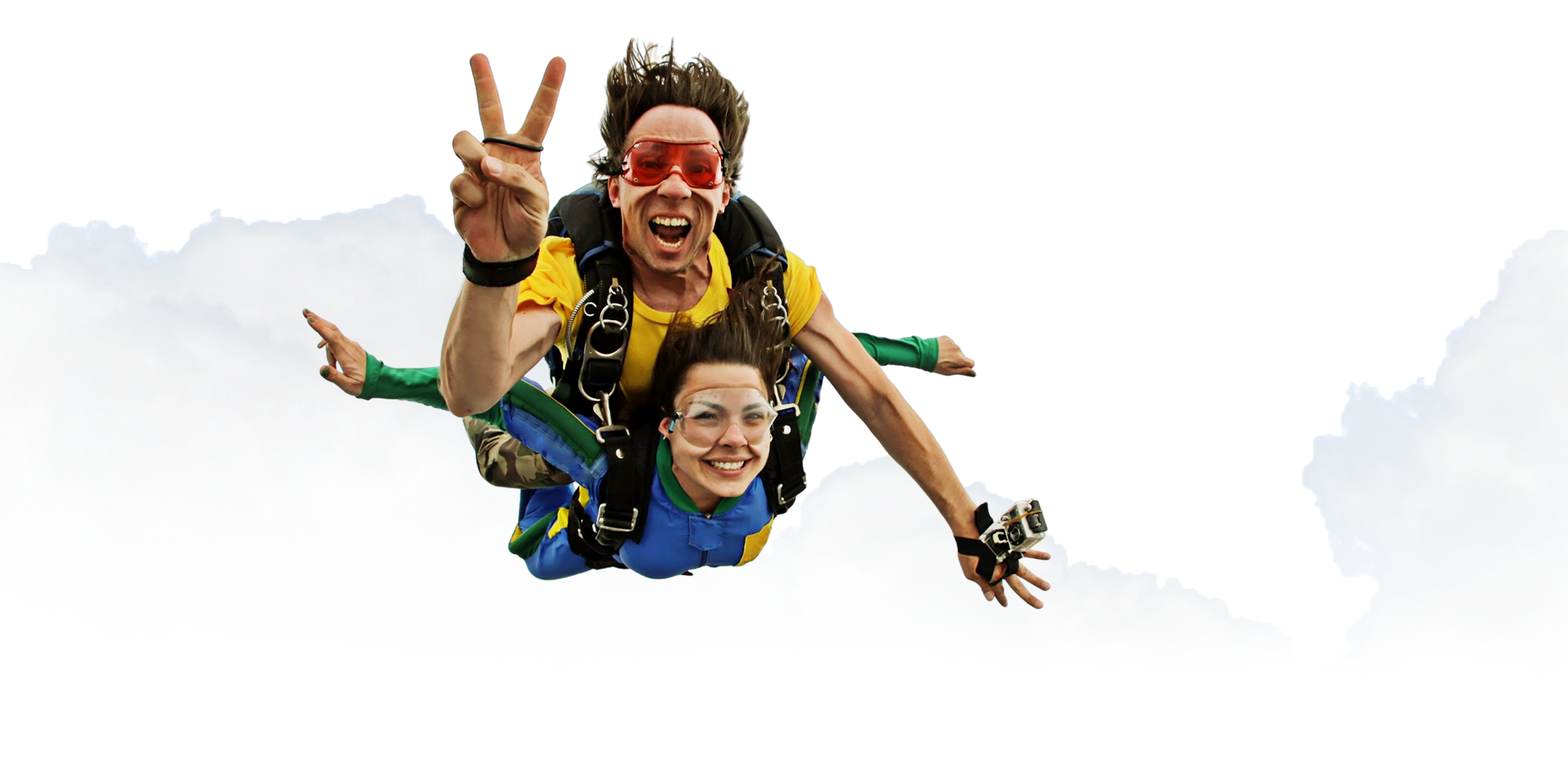 THE ONLY PARACHUTE SCHOOL IN KRAKOW
Skydiving at the highest level.
Have you dreamed all your life about feeling the adrenaline and seeing the world from a different
perspective? It is possible with us! Find out more and see how we can help you make your dreams
come true!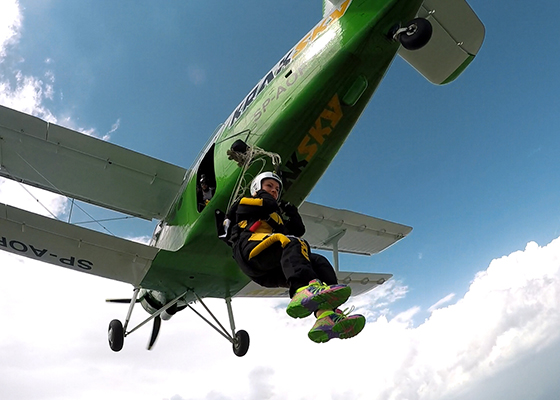 Jumping 'onto the rope' is a method used, for example, during many amphibious operations known from history. During the course, the exit from the plane takes place in a height of 1200-1500 meters. The parachute opens immediately with the rope attached to the plane. The first stage of static line
training consists of three jumps.
Tandem jumps for individual passengers as well as group jumps in tandem do not require any
medical examinations. There is only a short training before the jump.
Depending on size of the group, jumps are made from An-2, Cessna 206, Cessna 182 planes fro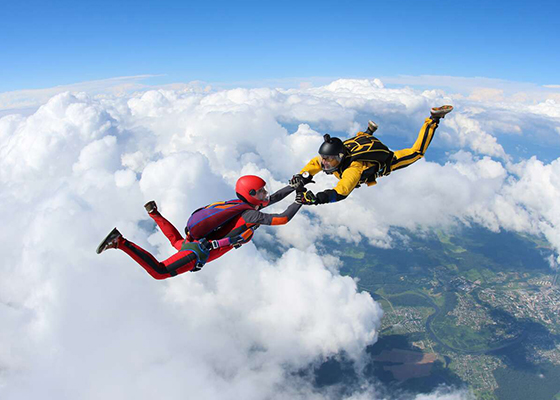 Accelerated freefall (AFF) – a jump from 4,000 m with delayed opening of the parachute. Several dozen seconds of free fall and a few minutes of descent with an open parachute. The most popular
form of practicing parachuting at both amateur and competitive levels. Also used by special forces.
Share your dreams! Tandem jump is an unique gift that you can be given to someone who loves
adrenaline! Choose one of the available options:
Total jumps performed by instructors
Instructors /crew members
Total jumps completed in 2020
Do you have birthday? We have a discount for you!
Jump on your birthday and you will receive a 50 PLN discount!

"I highly recommend! It was my first jump (and probably not the last one), an unforgettable
experience, a professional team that knows how to relieve stress before jumping. Best wishes to the
instructor Bogdan, who showed a lot of patience and professionalism towards the novice 🙂 "

"Professional, reliable approach, emphasis on safety and good habits. They use recordings from the
inside and outside of the plane to analyze what needs to be improved after a jump. I highly
recommend."

"Great parachute school! I recommend static line jumping – which means on your own! Two days of
evening training and three jumps for 1000 PLN – in my opinion it gives more satisfaction than a
tandem jump. Depending on how you prefer Additionally, there is a great waiting spot and an
observation deck for friends and family. I recommend!!!"